Meet New Head Coach, Wendy Kabonic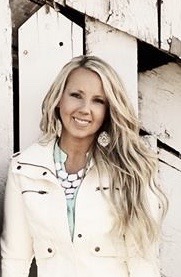 Wendy Kabonic has been involved with dance her entire life.  She grew up training in ballet, jazz, and hip hop in Orem, UT taking from nationally renowned studios who train the dancers you see on TV in World of Dance, Dancing with the Stars, and So You Think You Can Dance.  She trained with The Dance Club and Center Stage in her formal years, competed on her high school drill team where she was the dance company President, toured with a performance dance company nationally in the summers for several years, and was a collegiate dancer on the Dixie State Dance Team. She was awarded several academic and dance scholarships and founded the now 23 years-long successful Dixie State Dance Company. She spent her collegiate years at BYU and Utah State training dancers of all ages at various Utah County, Salt Lake County and Logan private dance studios as well as trained, choreographed and judged competitions for many Utah drill teams.
She owned two different studios in Southern Utah training dancers ages 2-18 in ballet, partnering, jazz and hip hop for 15 years, with an enrollment of over 500 students at one time. She took students on yearly dance performance tours to California, Florida, and Mexico with live performances on stages inside Disneyland, Knott's Berry Farm, Six Flags and Universal Theme parks and a variety of other venues including Catalina island, Cruise Ship stages and national competitions in Salt Lake, Vegas, Orlando, Los Angeles and New York City.
In addition to her passion for dance, she enjoys working with students and being an Elementary Teacher where she has taught 2nd, 4th, 5th and 6th grades for 15 years. She received her Bachelor's degree in Elementary Education with a minor in PE and Dance and her Master's degree in Education.
She has been married to her husband Paul for 20 years and has two children who have kept her busy with sports and dance extracurricular activities. When she has free time, she loves to travel and do anything tech creation related (photography editing, book creation, videography etc.)
Wendy is very excited to be the new Brave Cadette Advisor and can't wait to work with our valley's top-notch students.
Head Coach
Wendy Kabonic: gro.2dscl@cinobakew